Flying in over Manhattan at night truly is something special. No clouds, and all of Manhattan's lights turned on. Manhattan and Brooklyn Bridge, the Chrysler Building and the Empire State, all so close (I swear I could almost see Jakob's apartment). It sure was one of those moments, just magical. Taking a photo wouldn't really work, though, so I took one of me instead.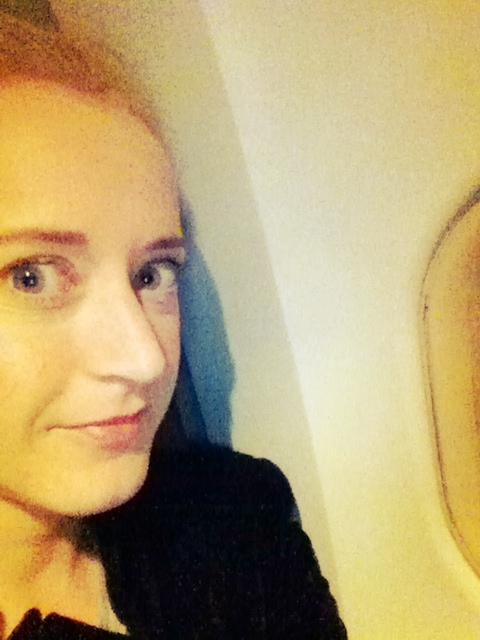 Then Jakob and me had a good old Kitchen (-party) at his place (which basically is sitting in the kitchen, drinking and listening to guilty pleasures on Youtube, talking till it's way too late). We hadn't seen each other in one and a half year, it sure was about time.
Today I went to the MoMA, finally! Third time in NYC, no more excuses. I had a really good time there, though the one painting by Magritte that they have wasn't there right now. He is my all time favourite, so that was a shame. But in lack of Magritte + Me I give you Monet + Me and van Gogh + Me.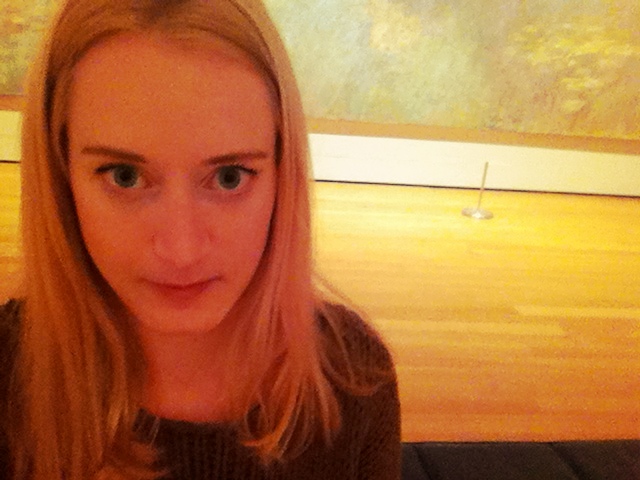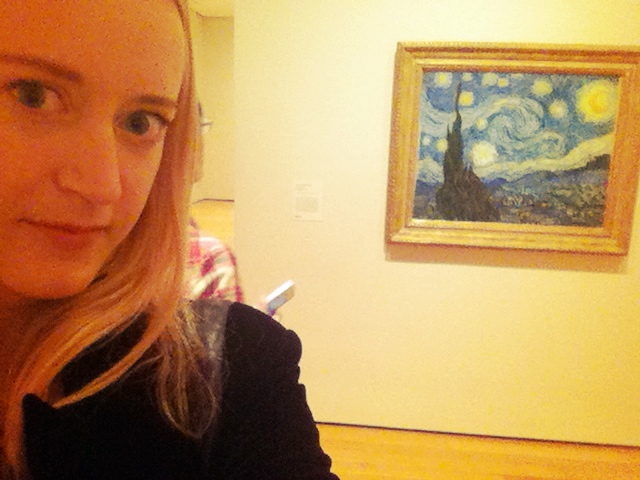 The rest of the afternoon I spent drinking coffee and walking around Broadway, smiling like an idiot. I just love this city, and I can't get enough! If I ever was to believe in former lives- this is where I spent mine, for sure.
Now I'm just chillaxin' till Jakob gets home from work. Yesterdays lack of sleep doesn't go unnoticed, so powernap it is.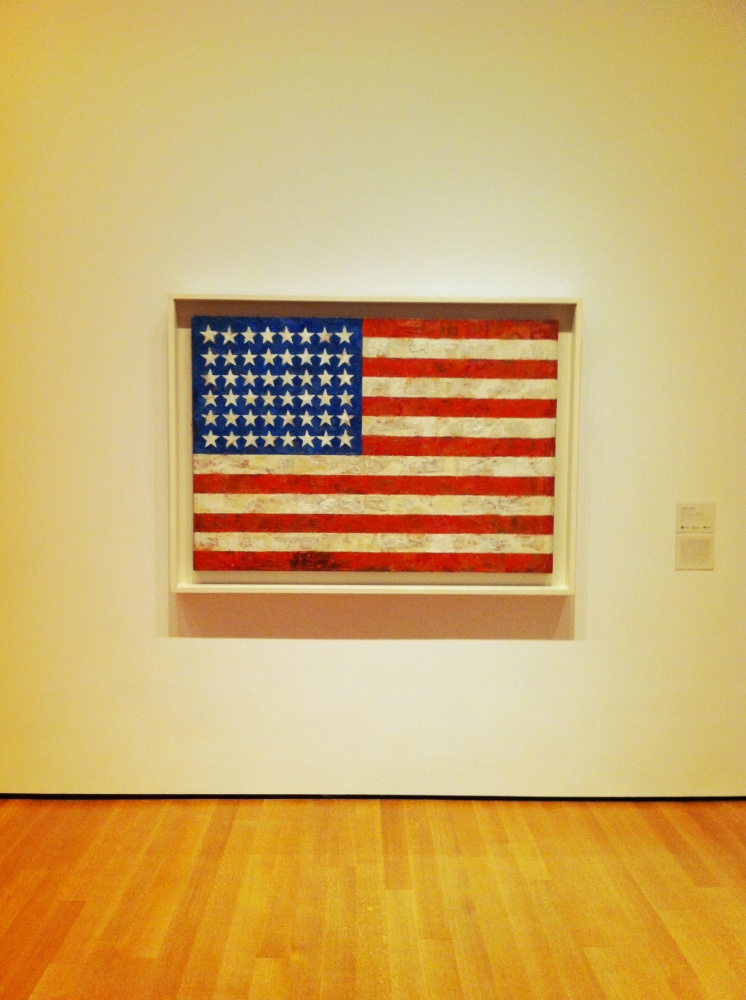 Annonser
---