Hello, my beloved readers!
As my time in Kansas City is over, so is my blog. This will be my last entry here- please don't be too upset 'bout that. Thank you for reading and liking (if you did)!
I am back in NYC, safe and sound. I am now allowed to stay in the US another three months- a shame it'll only be two weeks. But then again- it will be really good to get home, too.
Toronto was a nice city, beautiful and clean (I seem to be obsessed with how clean cities are. I'm surprised myself.), not too big. The weather was sunny and hot, that sure always helps. I did not do too much while there, I preferred to rest my legs (showing effects, they are pretty much back to normal!). One thing that I did see was the shoe museum. It wasn't too impressive, but OK to kill a couple of hours.
Napoleon's socks
Downtown Toronto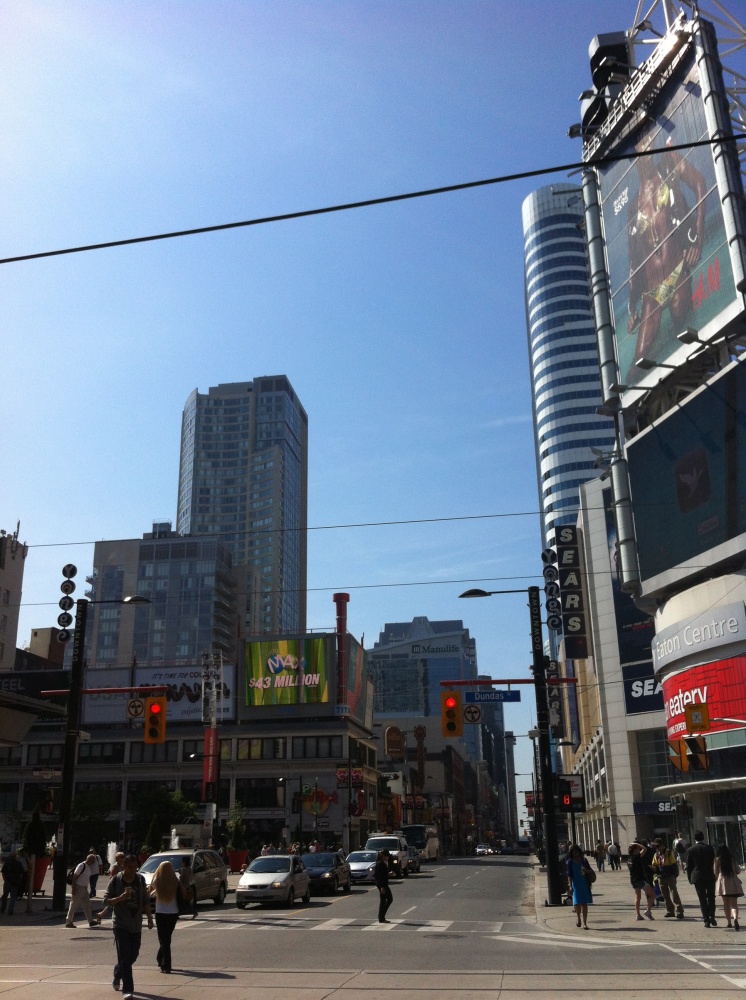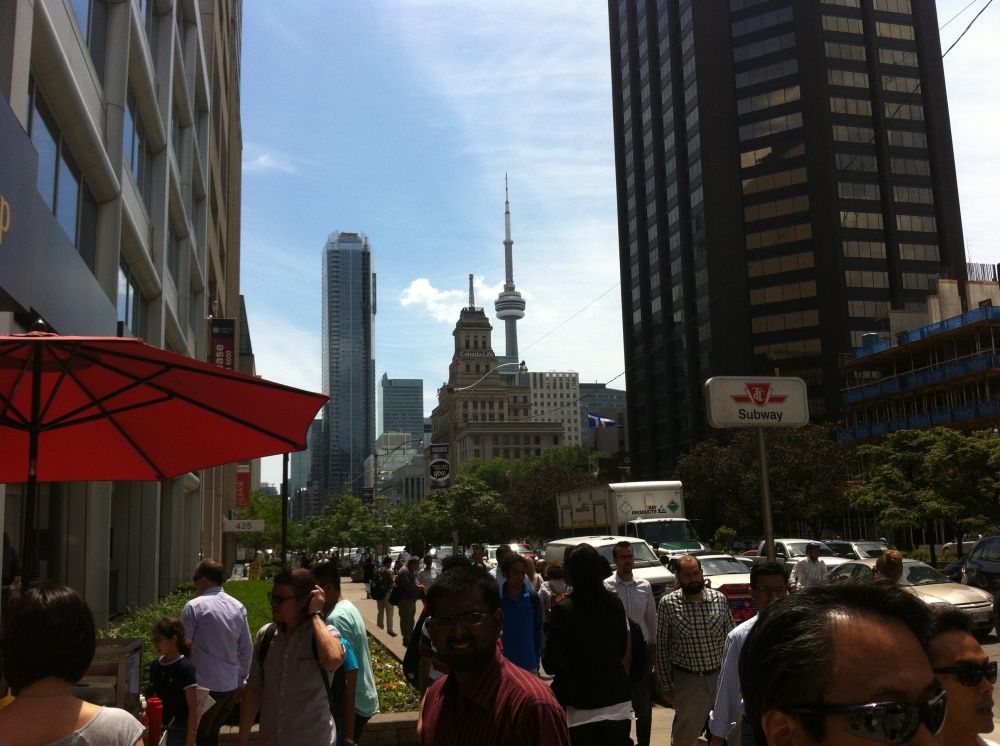 People at the hostel kept telling me about all these people that come to Canada because their visa expire, and everybody knew somebody who wasn't let back in to the US. Needless to say, I was a bit worried. You never know with the American border peeps, they are pretty hardcore. I freak out no matter what they say. Every answer you give is replied to by them yelling back WHY?! Jeeeez! But the ones I met when I went back now were actually nice, I think the first nice American border officers I've ever met. They may have been Canadian.
Back in NYC- living the good life for two more weeks (11 days now). I have "my own" apartment these days, I cannot even start to tell you how awesome that is. Rosa, I owe you so big time, girl! Thank you again!!! You are the best!

This place will be available for rent in August- if interested, let me know. I'll redirect you to Rosa. And what a wonderful excuse to show you my Rosa's apartment here 🙂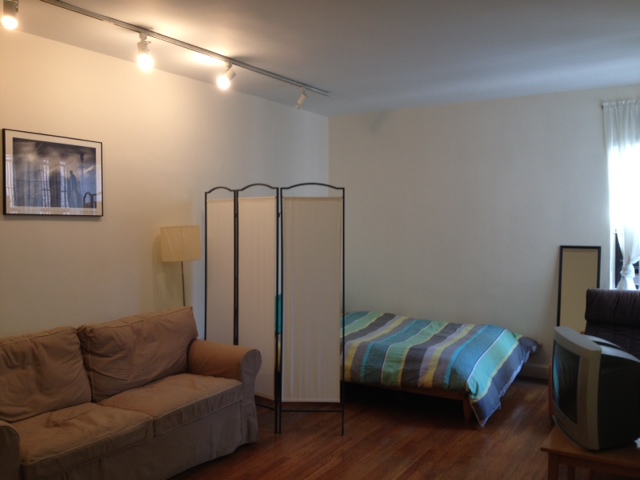 New York is awesome as ever, and I intend to enjoy every single moment here. Bergen and the real life is just around the corner- but for 11 more days, not quite yet.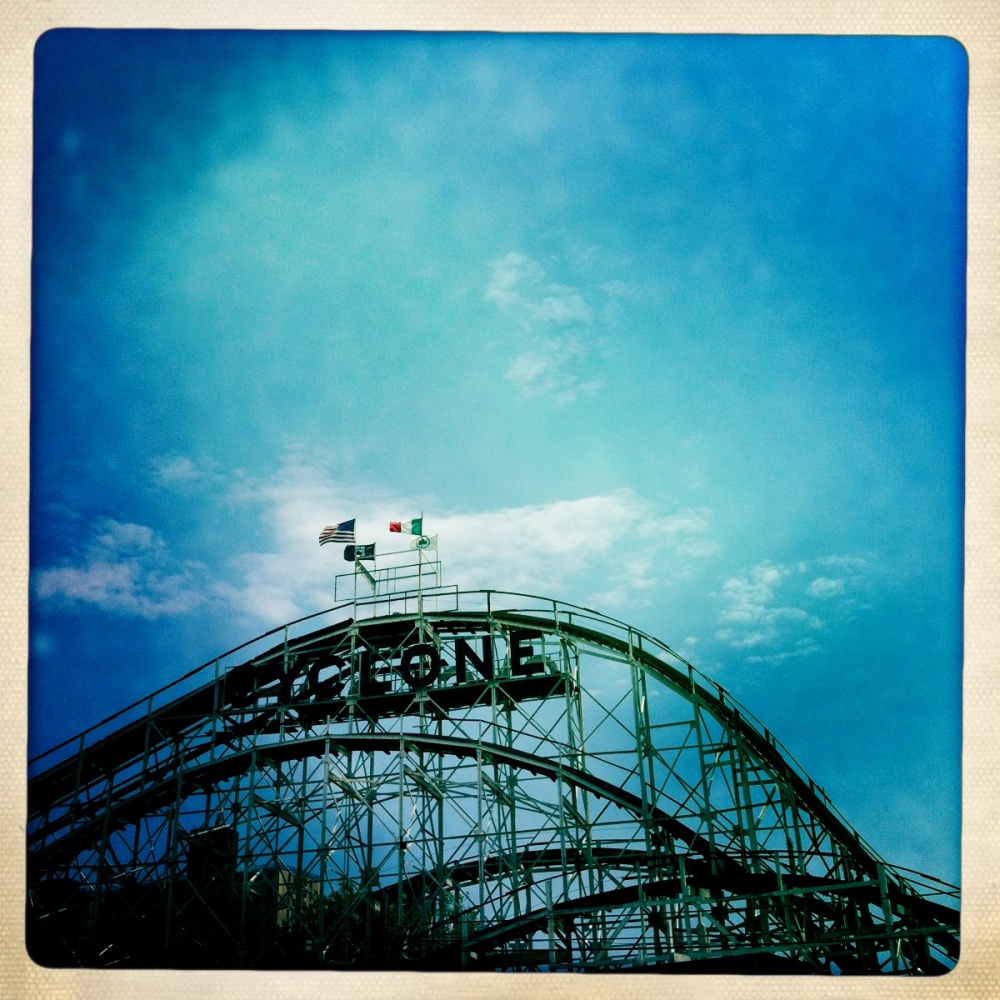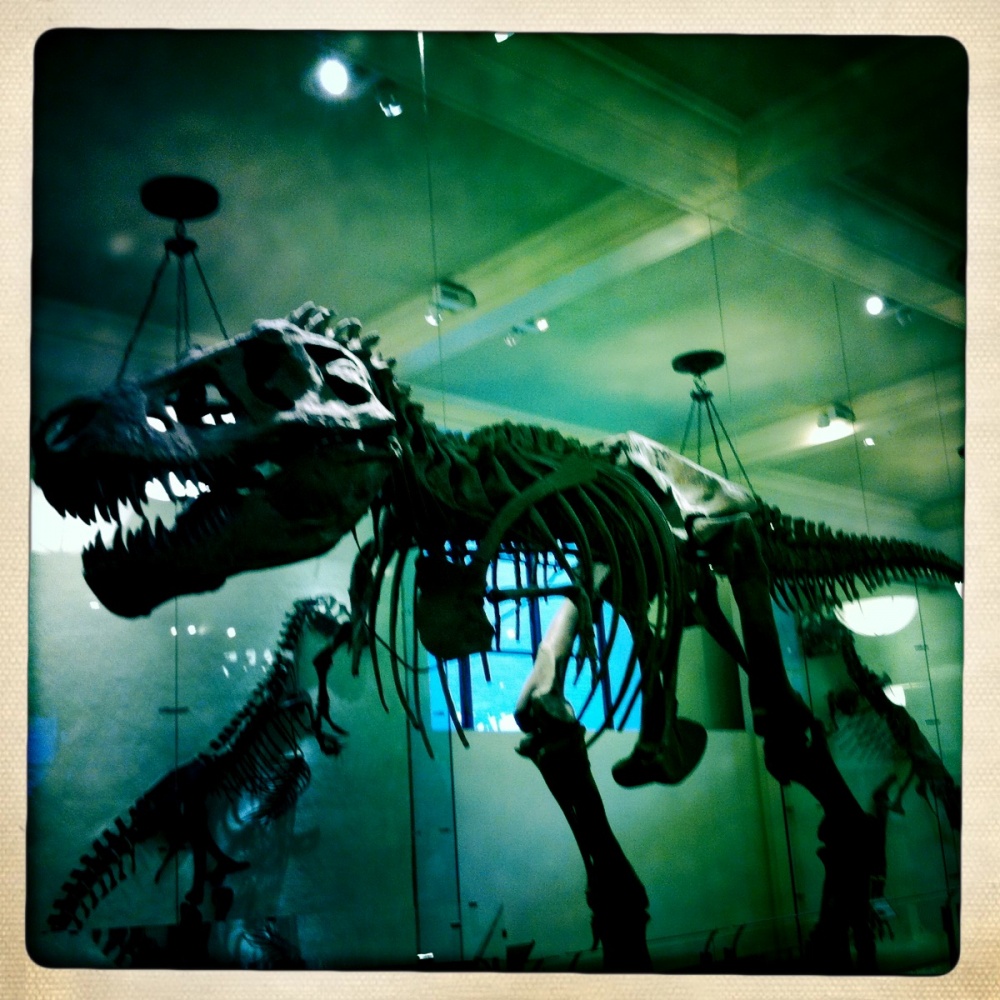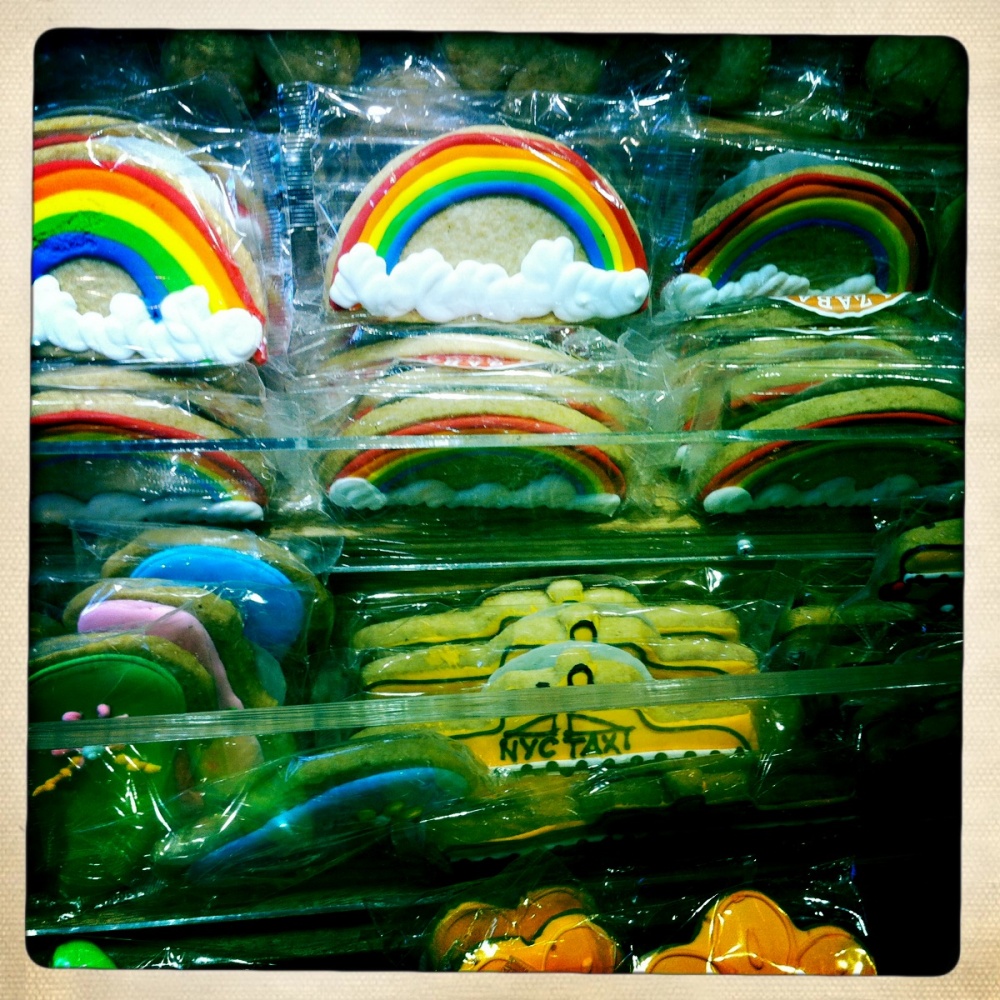 Thank you for reading, now it's time to say goodbye. Most of you I'll see again this summer, and I am so looking forward to that!! To my new friends found along the way here, I truly hope we'll meet again someday. Take care. <3
Annonser
---