Can you believe it, my last three days of KC have arrived now.. It's crazy how fast the time has flown by! The last weekend here has definetely been a good one!!
Friday night at the Rodeo in Tonganoxie, Kansas (I kidd you not). That was awesome! I have never seen so many cowboy hats in one place. Tonganoxie is located in the middle of the heartland of America, and that is exactly how it felt. I've never uploaded a video here before, hope it works (you can skip the first 52 seconds, unless you wanna get the most of the Tonganoxie-feel. The announcer is from Missouri, though, not from Kansas, as you can hear from him pronouncing "Missouri" as "Missourah". Some Missourians do that, crazy folks. To me he sounds as from Texas, born and raised. But what do I know.).
Nope, I tried to upload the video onto the blog, but couldn't make it work. You can see it on Youtube, here:
http://www.youtube.com/watch?v=YzupIBXJ734
Saturday was spent at a lake, or beach (well, both). That was just AWESOME!! The 20 minutes ride took us 2,5 hours, but it was worth it. Degrees well above 30 C, the water cool and refreshing. Fantastic.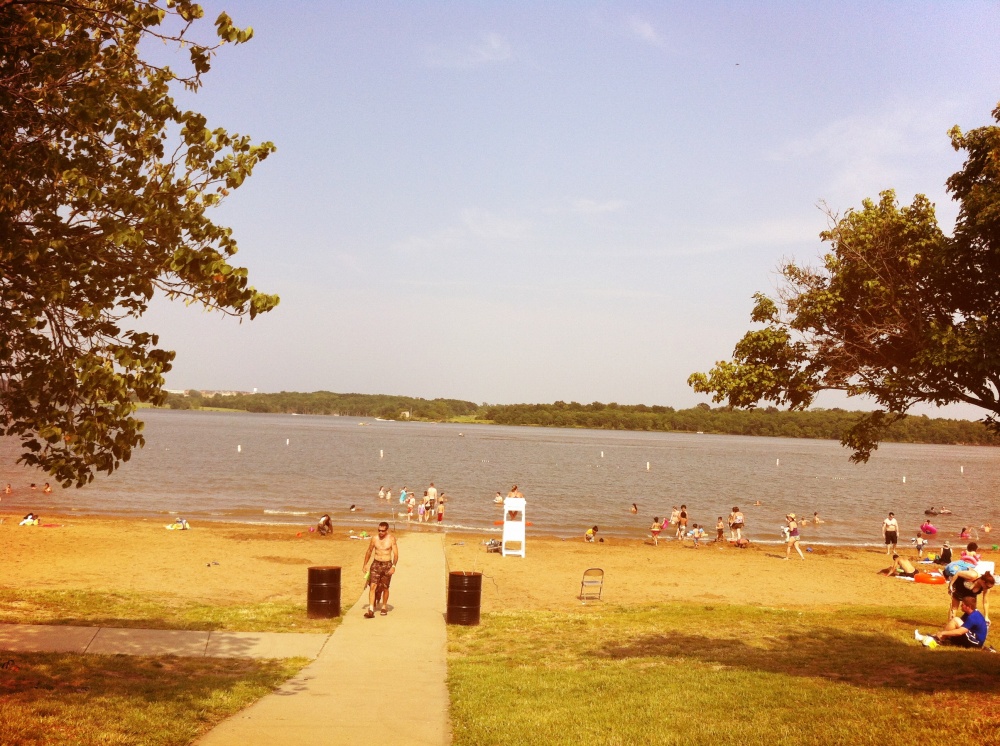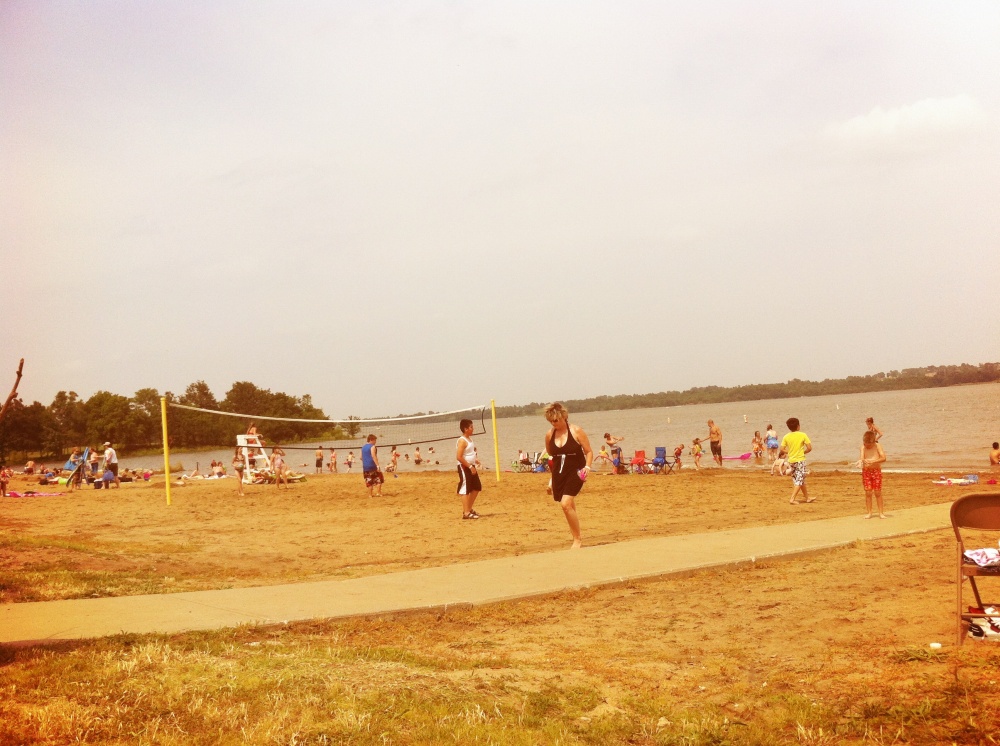 My arm does not really look as disformed as it does here.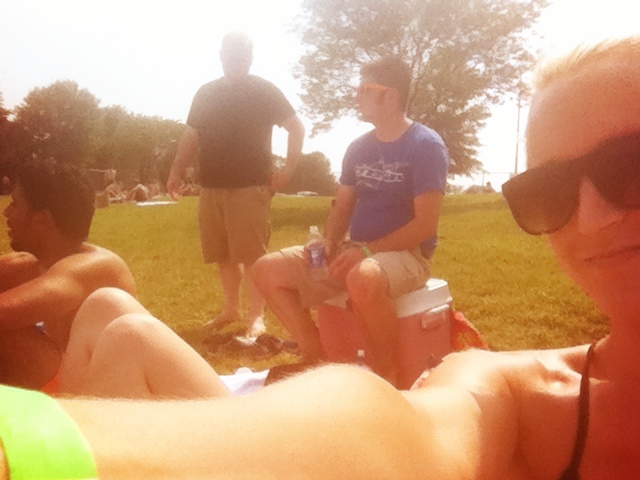 The joyous splashing around in the water was interrupted by a "Jaws"-moment, when somebody started screaming "Snake! Snake!", and everybody fled the water. There it was, about a meter long.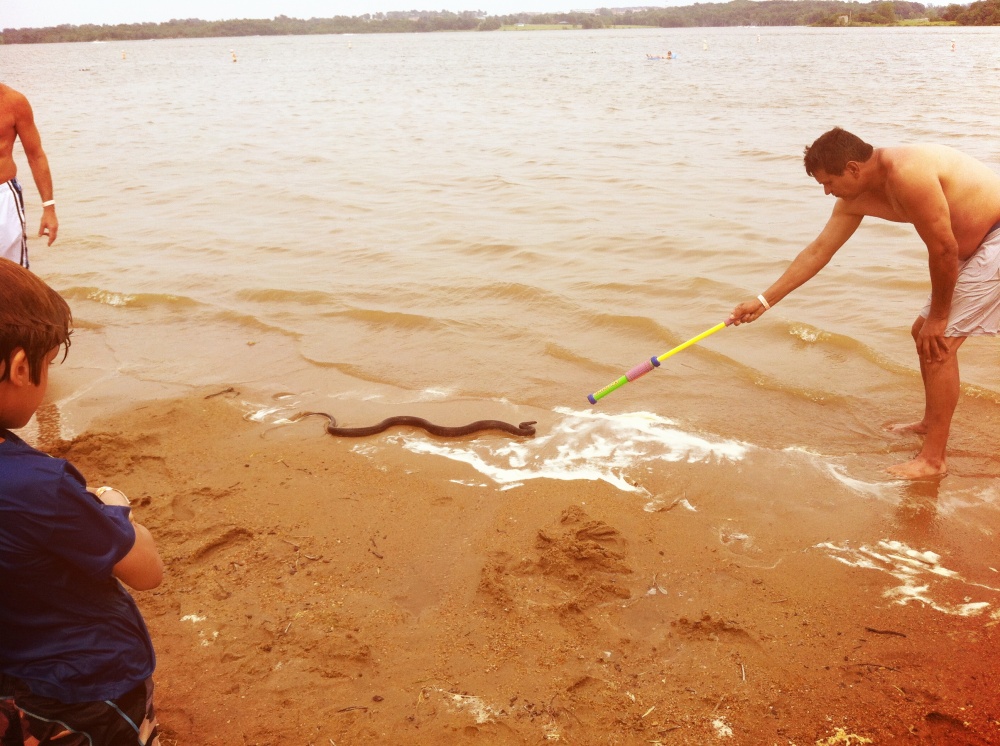 The poor 17 year old lifeguard had no idea what to do about it, besides blowing his whistle and bringing his megaphone with him, looking completely clueless. Poor kid. To everybody's relieve, a cowboy-hatted (now all of sudden they are everywhere, have not seen anybody with a cowboy hat here before now) hero made his entrance, by simply grabbing the snake around the tail and neck and carrying it away into the woods, no fuzz about that. The simplest way sometimes is the best way. Everybody agreed on that the snake was not a dangerous kind, so I was happy to be able to continue my bathing (I surprised myself a bit here, but I did not worry about the snake's possible big brother coming for its rescue. Who would have thought).
After the swimming we went on to some tasty BBQ, enjoying the warm night and lake view. A wonderful day, thank you all!! Now it's good-bye to Anne, too. One by one they're (we're) leaving. Crazy!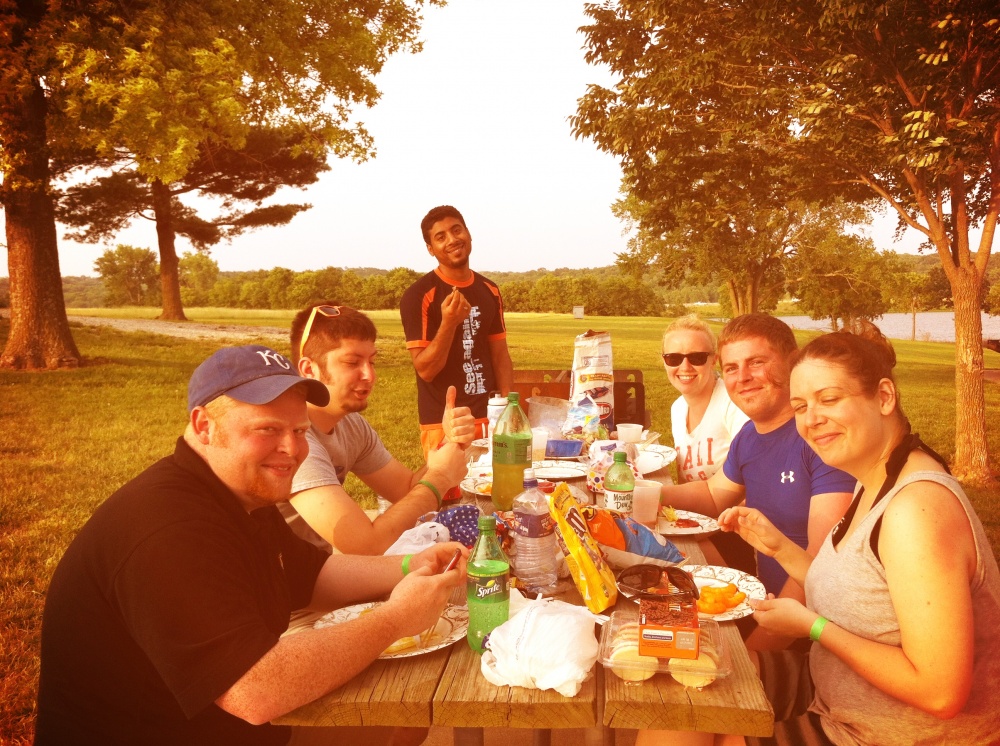 Then there was one last night out in KC to be celebrated, Victoria and me went to Westport. Had a blast, fo sho.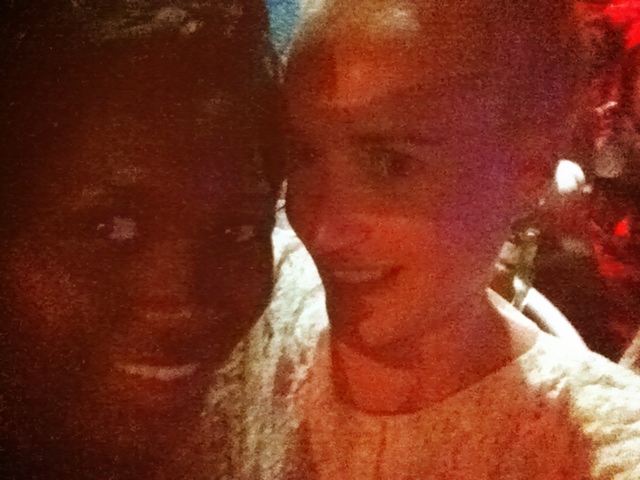 Today I spent this 33〫☼ – sunday lying by the pool on campus. Not too much to say about that really, besides THANK YOU, UMKC for this pool.
Now I don't have much to do besides packing. Have a wonderful day/ night, TTYS.
Lotsa love from KC.
Annonser
---