I still cannot believe how fast my time in KC has gone by. My last day has arrived, packing and cleaning my way out of the Oak Place. Tomorrow I'll be in NYC, and I'm stoked!
I remember I wrote about how I appreciated the American superficiality, everybody calling me honey and darling. Well, I stick to that. But, then again, I've also had enough. Today I went to the bank, to cancel my account here. The lady at the bank has been very helpful, and nothing but a good Bank Lady. And I propose we leave it at that. When she today told me no less than three times HOW MUCH SHE WILL MISS ME, I thought she had reached her limit. She had not, she also needed me to know THAT WHENEVER I MISS THEM, I CAN JUST CALL, WHEN-EVER! Like, really, Bank Lady? HONEY, DON'T STAY UP AND WAIT FOR THAT CALL is all I got to say. I couldn't help but think that that was my cue to leave, back to Europe where nobody kisses your ass for canceling a bank account.
I want to thank everybody who has made my time here a really good one, because that's what it's been. Those of you who have touched my heart, I'm sure you know who you are. Then again, just to make sure you do (I'm afraid I might forget someone, but I'll take my chances):
Kate, for making me feel welcome even before arriving, and patiently helping me out with all the thousand questions I had. I truly hope Toril left you with an invitation to Norway. Andrew, for welcoming me with that big smile of yours. Keep it up, it suits you. Alvin, for my very first trip to Walmart, and Kansas STATE. Good luck with the poopy-scoopy! Anne, for kicking my butt back on the treadmill. Wir sehen uns in Bremen! Jerry, for befriending this homeless girl from Norway. And for introducing me to The Union. And for some dang good nights out. Viola, how I wish I had met you earlier! It is such a shame. SHAME. Wiener Melange in Wien, ich bin dabei! Victoria, you are one great girl! Never become American, and make sure this is not our last good bye. Estuardo, for being you. And jumping borders with me. And making sure I get the American experience I came for.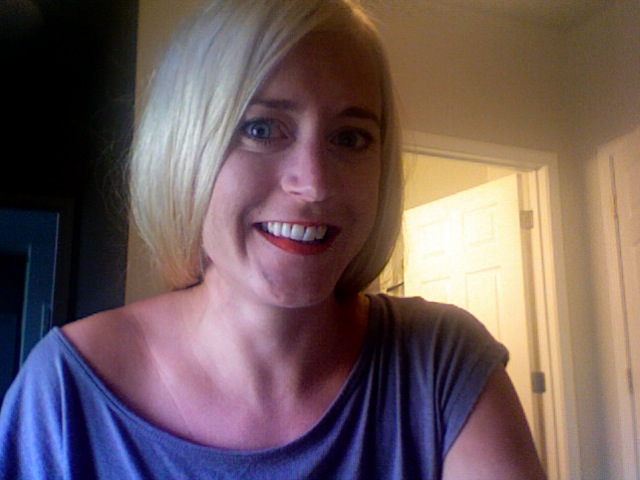 This is it, for now.
♥ ✌ ☼ TTYS, from the East Coast.
Annonser
---