Acrophobia is an extreme and irrational fear of heights, and one of the most common phobias there is. About 2-5% of the general population suffer from it- and I am not ashamed to admit I am one of them. Facing the object of your phobia is the only way to get rid of your fear, and I know I have to face some heights sooner or later if I ever want to be free of the cold claws called Acrophobia. As a soon to be psychologist I also find it very important to live up to one sentence in particular:
☞ Practice what you preach ☜
So I decided that today seemed like a beautiful day to challenge my fear by visiting the Liberty Memorial.
It's a memorial tower (66m) to honor the soldiers fallen during WW1, with an observation deck on top. Perfect for todays task! Let me fill you in on my standpoint concerning heights here: I think I have always been jittery when it comes to heights, but my fear reached a whole new level when visiting Copenhagen last year.
When in Copenhagen my friends and me decided to get a good view over the city by walking up to the top of Vor Frelsers kirke.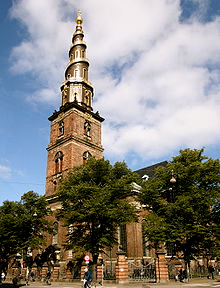 You can walk all the way to the top, following the golden path that circles its way upwards on the outside of the tower. It's hard to see on this picture, but it is like a mini-sidewalk that gets narrower and narrower the higher you get (and it is not broad to begin with, maybe 50cm?). Not only is the sidewalk-thing narrow, it is not straight, either. It is skewed. So when you stand there, your back towards the tower and overlooking the city, your feet point downwards. The railing is beautifully crafted, but neither high nor stable-looking. So there I stood, trying to look out and take in the beautiful view. But, I have never been so frightened in my life as I was there. In fact, I believe I have never felt real fear before standing on the top of that church. Pure terror, really. I did not know what to do first: faint, throw up, or wet my pants. Surprisingly, I did none of those things. I wanted to walk right back down, but that was easier said than done- as I had problems moving my legs at all. I eventually did get back down, safe and sound, even though I might not remember how.
That was in September, and I decided that today was the day to climb another tower! Hell yeah! When I got to the Liberty Memorial I first went to the WW1 museum that's below the tower. I have never been very interested in WW1, but after having watched two seasons of "Downton Abbey" I kinda felt like it. The museum was surprisingly interesting. I was relieved when the tour started with a video trying to explain what really led up to WW1 breaking out- as I could not have answered to that question. Besides the prince getting shot, that is. Now I know a little more, but I'm probably not all quite ready to write a book about it..
Chain reactions explained. Who fought whom.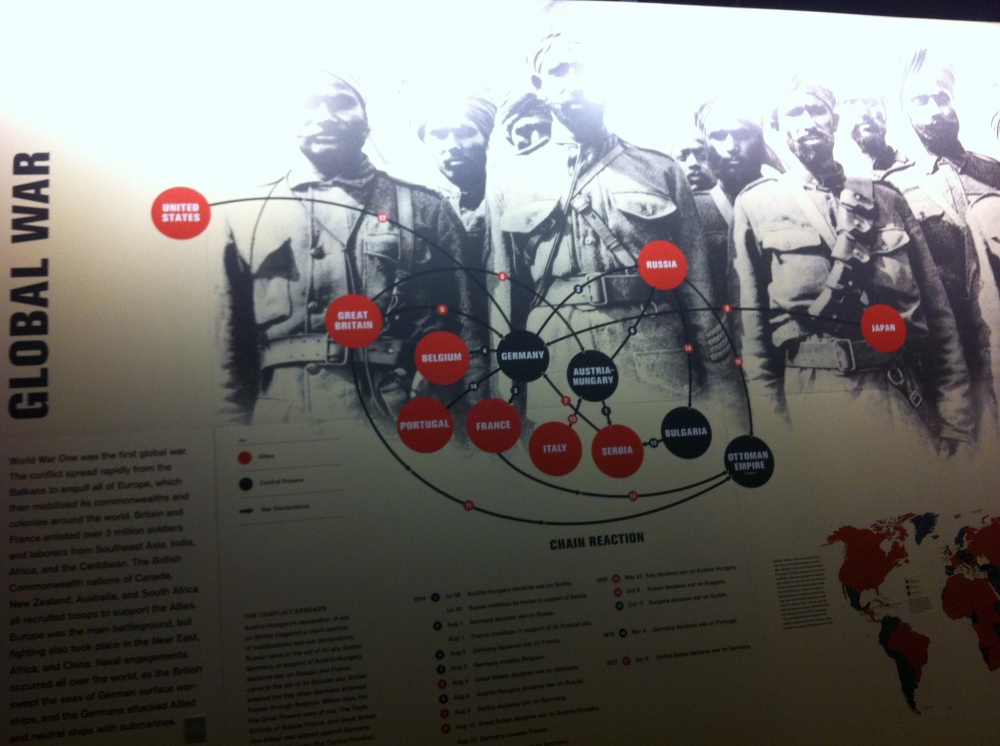 How to shoot down people while flying (I also learned that no country had as skilled airforce pilots as Germany, they killed the most. Just sayin'.)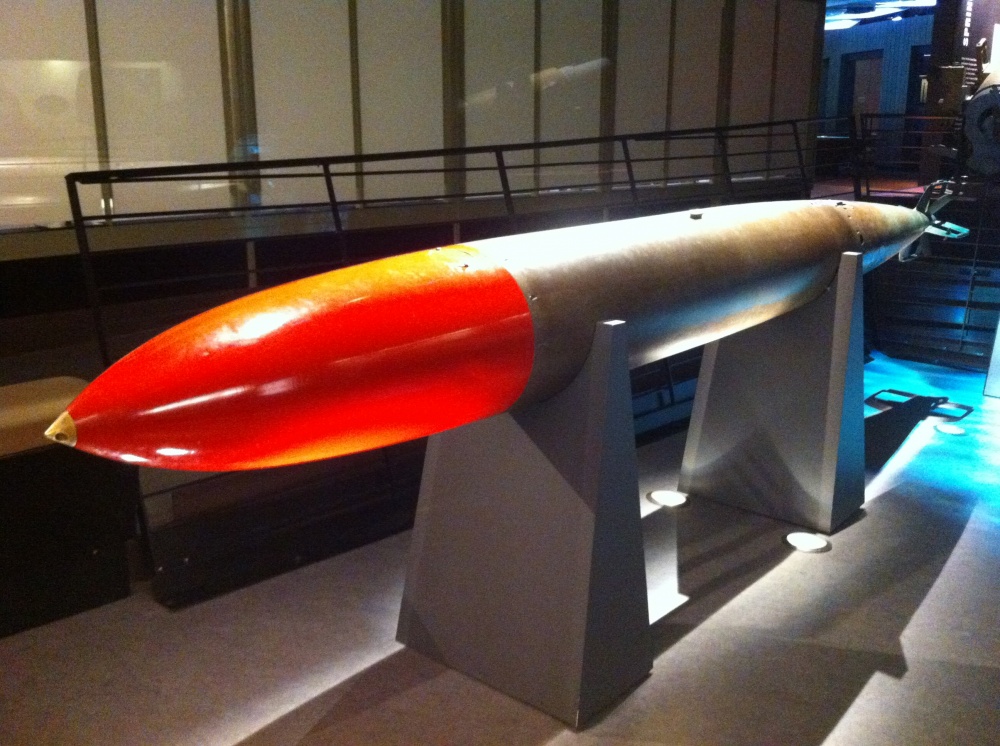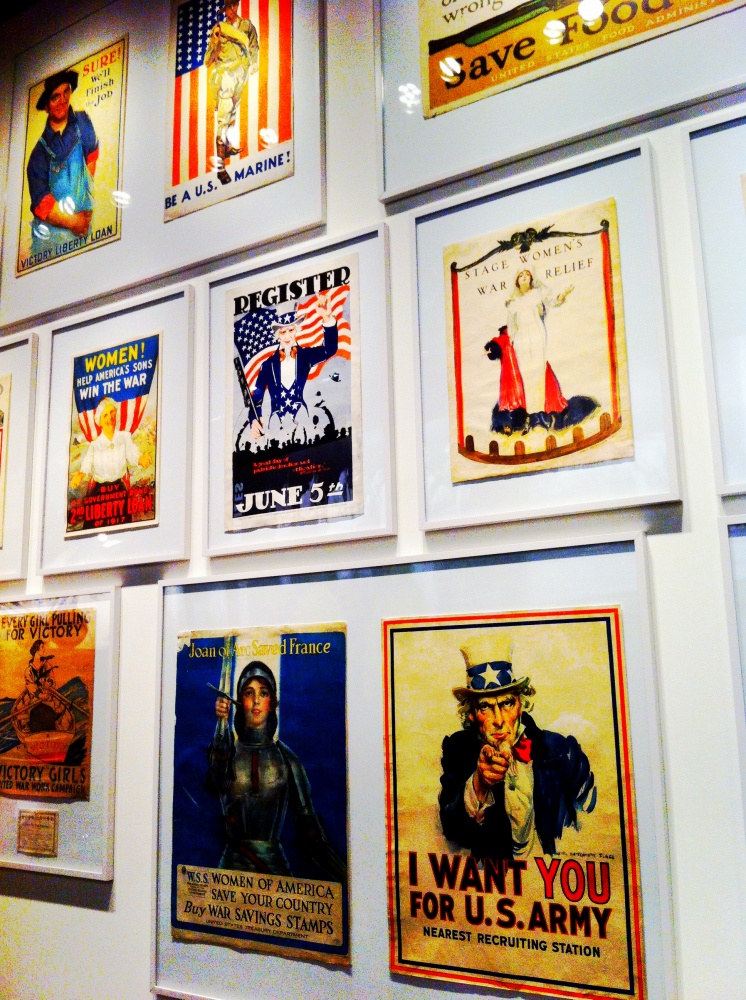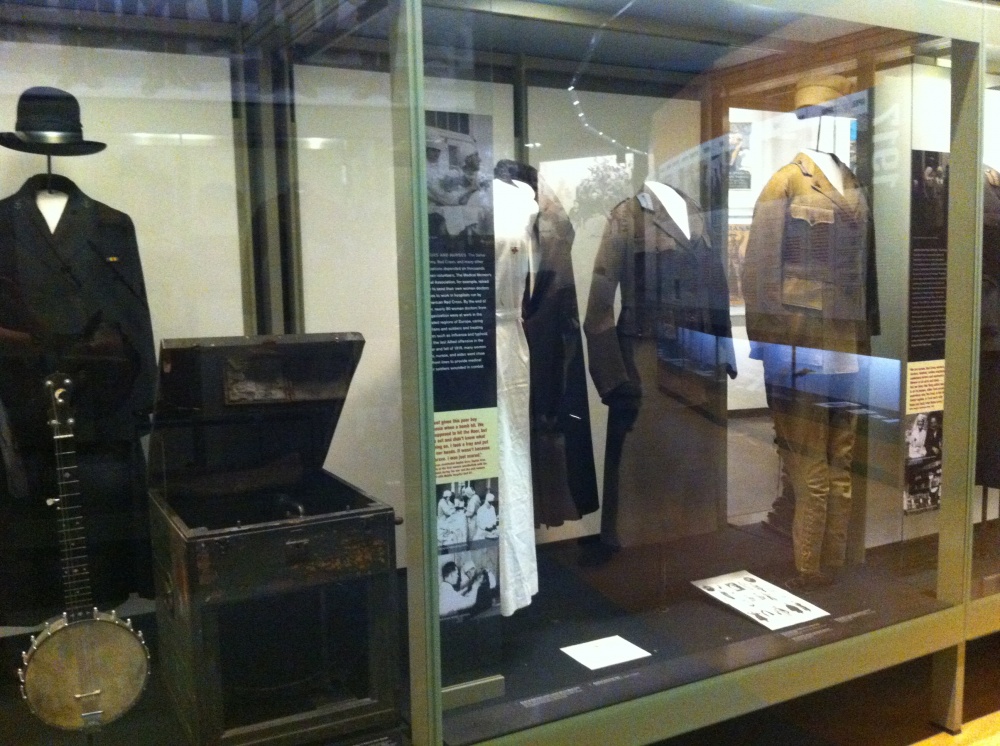 Then it was time to face The Tower.
You know that spinning sensation when looking up tall buildings- needless to say I felt that when looking up the tower. Even worse, I felt like throwing up when looking at the entrance of the tower- on ground level. I tried, I really did. I approached it twice, but I could just not go inside.
Here I am, running away from that Tower of Horrors.
I failed. So sorry, my dear followers readers, to disappoint you.
Should I let this sunny day be The Day I Failed and nothing else? No. I could not let this be that day. I needed the feeling of success.
When going to the gym afterwards, I tricked myself to step on the treadmill (how to trick yourself? Tell yourself you'll only be spending ten minutes for warm up, but then "forget" to check the time. Before you know it- 20 minutes already. Ops.), since I'm still a little nervous of pushing my legs to hard. But as 20 minutes had passed, and still no pain was felt, I knew what success I wanted today: run my first 10km. So I did.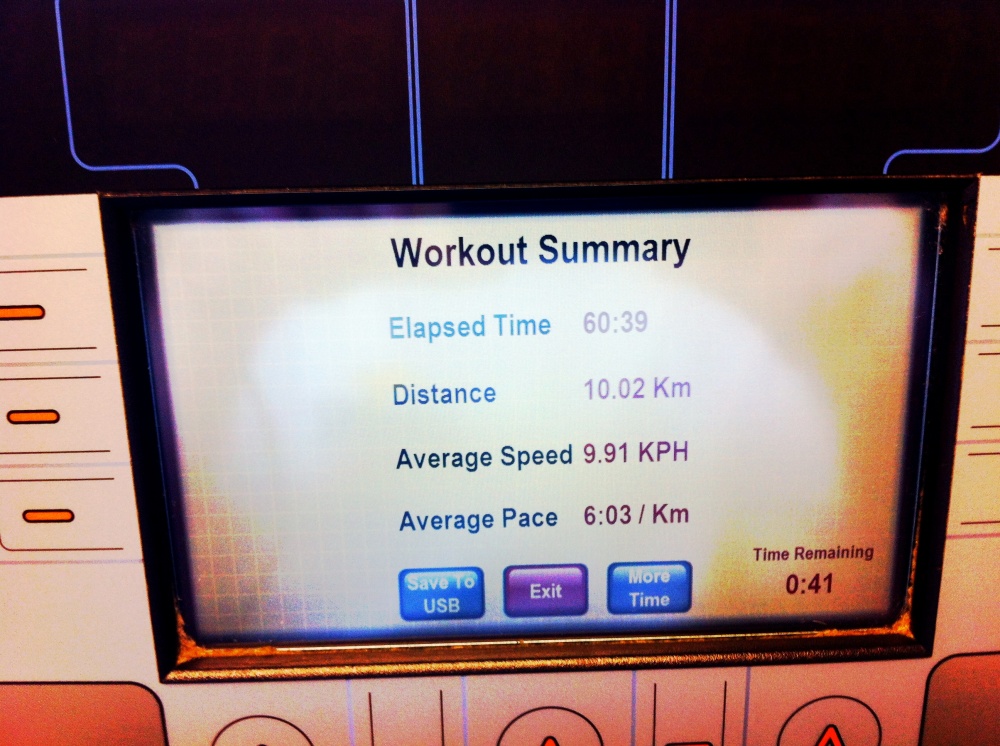 Felt awesome, yay! 15km next. 😉
As for the tower: I might try again before leaving KC. Maybe. Maybe.
Now I have one last episode of Downton Abbey waiting for me.
Toodeloo, my dear readers. TTYS.
Annonser
---